Yesterday I encountered a customers iMac which ran crazy hot on the backside. Macs Fan Control indicated that the PSU was running on 70°C and more, and something made a buzzing sound (like a wire dangling inside a fan, which was not the case).
So I decided to set up the fans manually, the Mac now runs much cooler and still it's not too loud.
Here's my settings: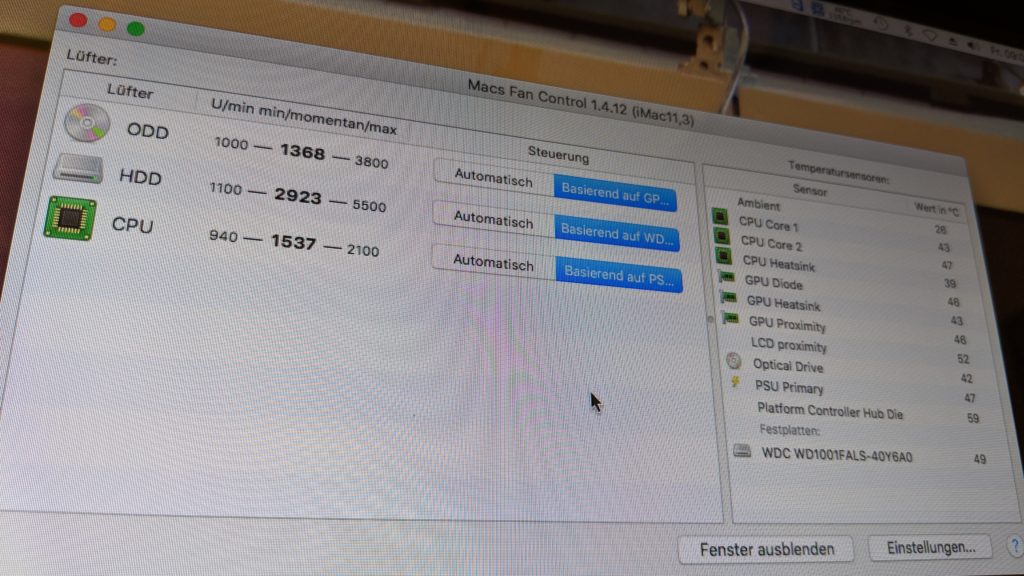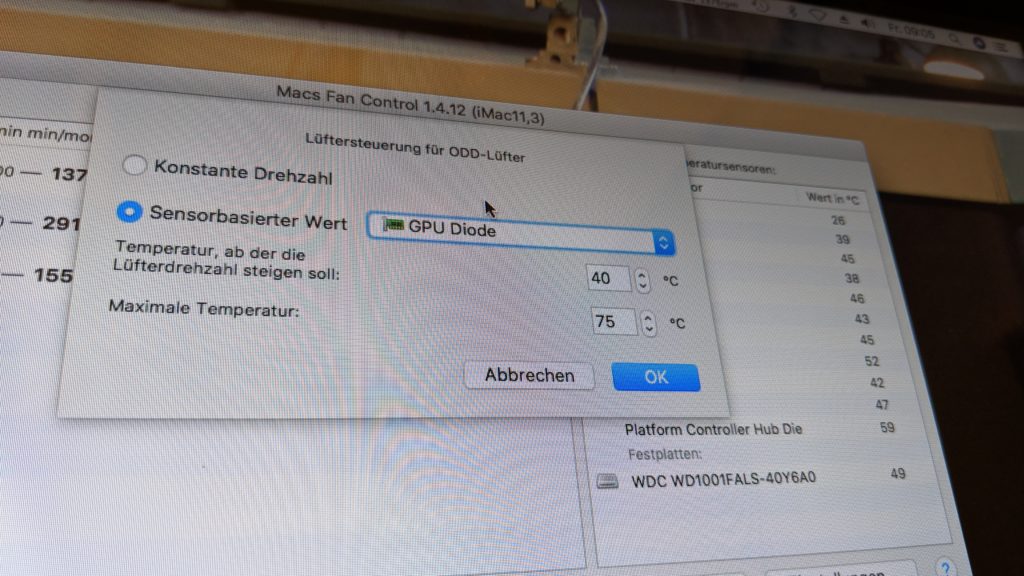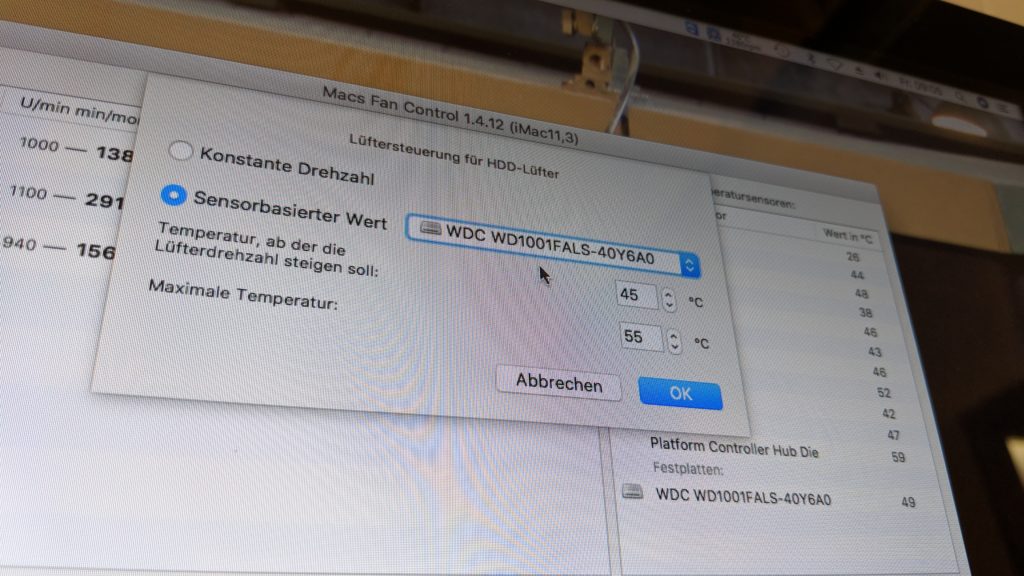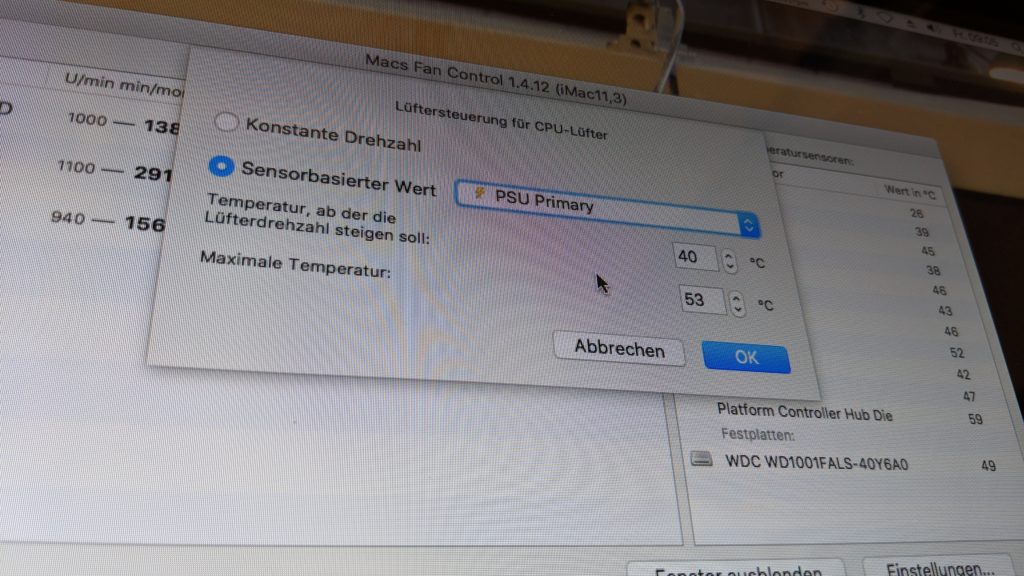 I learned that Apple did decide to "cool" the PSU by blowing the CPUs hot air onto it. Duh. So since we need to make sure the PSU does not overheat and melt your display panels LED strips on the right side, we set the CPU fan speed in relation to the PSU temperature. We want the PSU to be 40°C – 53°C. The CPU temperature will also stay in this healthy temperature range.
Download Macs Fan Control on the dev's website, on github, or from my local mirror (v4.1.12).