So: "Merkel says German multicultural society has failed".
A recent survey showed that more than 30% of Germans believed Germany was "overrun by foreigners".
30 Prozent? Ist das so? Naja, der alte Spruch lautet ja: Trau keiner Statistik, die du nicht selbst gefälscht hast. Dazu passt wunderbar der Artikel mit dem Zufallszahlengenerator gleich unter diesem hier.
Witzig auch der Screenshot aus der Stelle bei 55 Sekunden: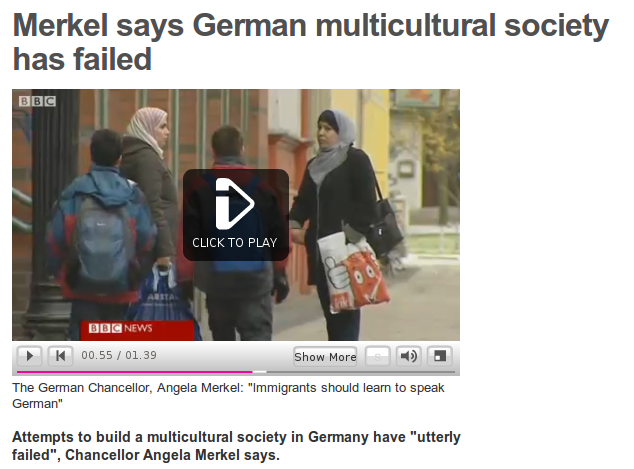 Hm.